Azay-le-Rideau - Château of the Loire Valley
CHATEAUX OF THE LOIRE | CHATEAUX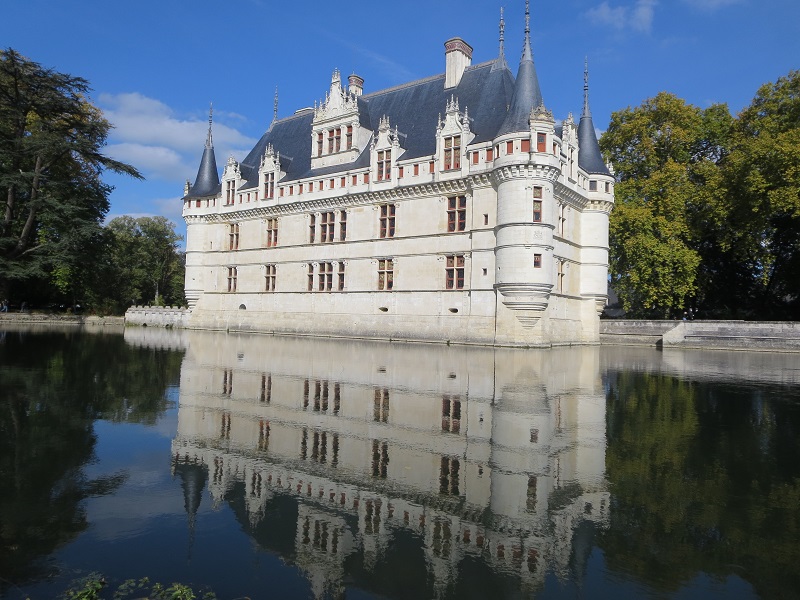 A jewel of the first French Renaissance : Azay-le-Rideau
Château d'Azay-le-Rideau 37190 AZAY-LE-RIDEAU FRANCE - Tel. : +33 2 47 45 42 04 - Fax: +33 2 47 45 26 01 - Email : chateau.azay-le-rideau@monuments-nationaux.fr
Website : www.azay-le-rideau.fr
Buy your tickets online for the visit of Azay-le-Rideau.
Our rating : Azay-le-Rideau is ranked eighth in our selection of the most beautiful châteaux in Loire Valley.
Opening times : open all year round. Closed on the 1st of May, 25th of December and 1st January.
CONTINUE YOUR VISIT
The most famous places to visit in the Land of châteaux (French castles) near Azay-le-Rideau : the gardens of Villandry, the medieval town of Chinon, the castle of Langeais and its old keep, the château d'Ussé also called "the castle of Sleeping Beauty", the castle of Brézé, the castle of Rivau and its lovely gardens.
See the list of châteaux with more than 100 monuments open to the public.
Consult our map of Loire Valley Châteaux.
BUY YOUR TICKETS

Buy your Loire Valley Châteaux tickets online : you will skip the line, save time and also money with bundled tickets.