The most beautiful châteaux of the Loire Valley
CHATEAUX-DE-LA-LOIRE.FR | CHATEAUX : Selection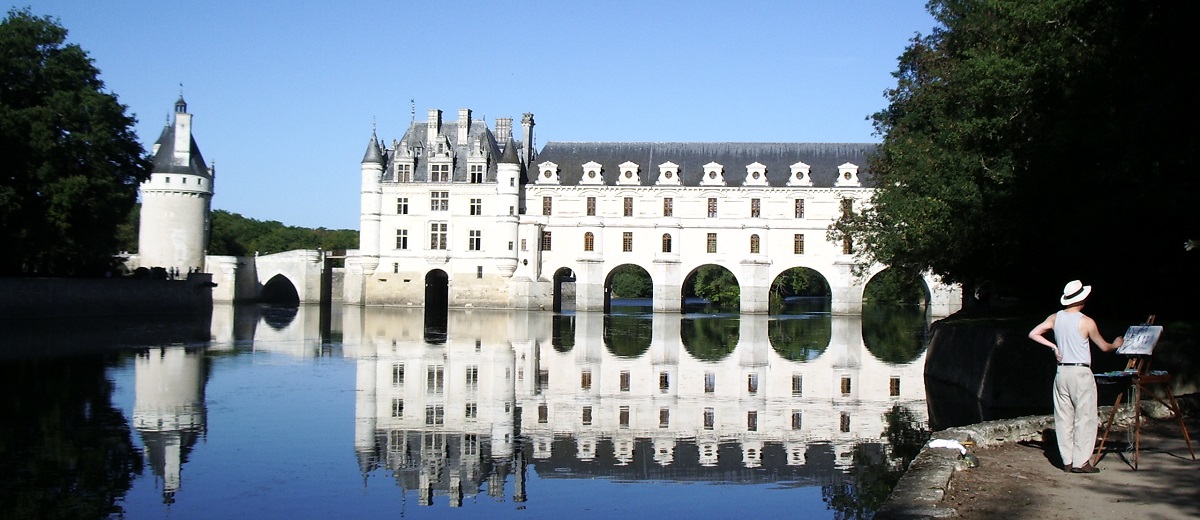 Chenonceau : one of the 20 best châteaux to visit during your next trip to Loire Valley.
TOP 10 of châteaux to visit in Loire Valley
Several châteaux (French word for "castle") mentioned in our selection belong to the most famous monuments of France, they are often world famous and the number of their visitors in summertime is very high. The most well-known of them are open to the public all year long, also in winter. Our favorite châteaux are marked with a heart.
You didn't find the château of your dreams yet ? Let's continue to look for it : if it's not in the TOP 10, your favorite château is certainly in our TOP 20 !
TOP 20 of the best châteaux
Château de Goulaine
Château de Loches
Château de Montrésor
Château de Langeais
Château d'Ussé
Château d'Angers
CHATEAU DE CHENONCEAU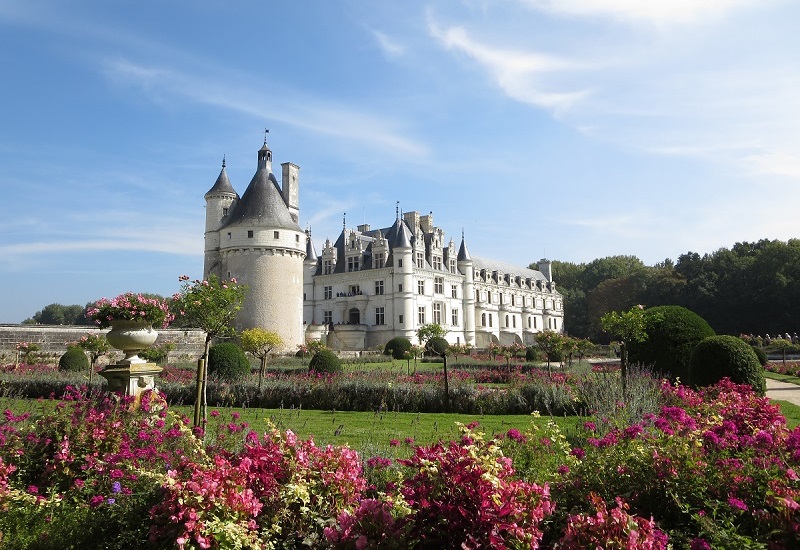 The château de Chenonceau is at the very top of our ranking. Thanks to its outstanding architecture, unique furniture and history and also thanks to the incomparable beauty of its gardens, Chenonceau became one of the most popular châteaux in France.
Official website : www.chenonceau.com
CHATEAU DE CHAMBORD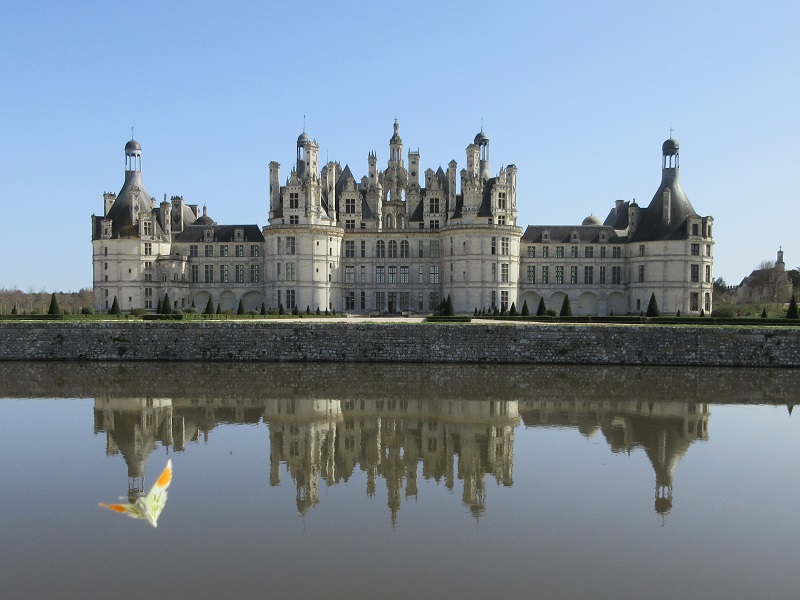 With almost one million visitors a year, the château de Chambord is nowadays the most visited château of the Loire Valley. It is also the most famous monument of the region : it owes its fame to its extraordinary architecture. As we start to understand that one of the most beautiful architectural achievements of King François 1st was influenced by the philosophy of Leonardo da Vinci, the visit of Chambord becomes much more exciting.
Official website : www.chambord.org
CHATEAU DE BLOIS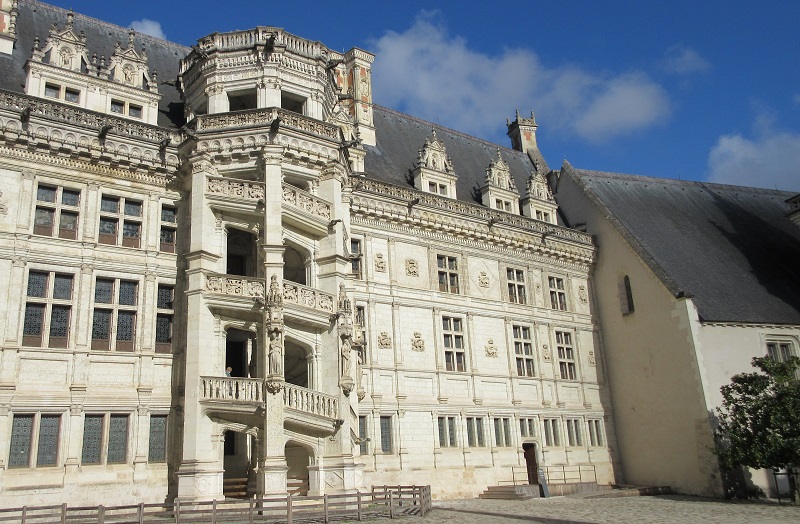 In the 60's, the château de Blois was the most visited château in Loire Valley. Today Blois is the meeting place of all lovers of French history.
Official website : www.chateaudeblois.fr
CHATEAU DE CHAUMONT-SUR-LOIRE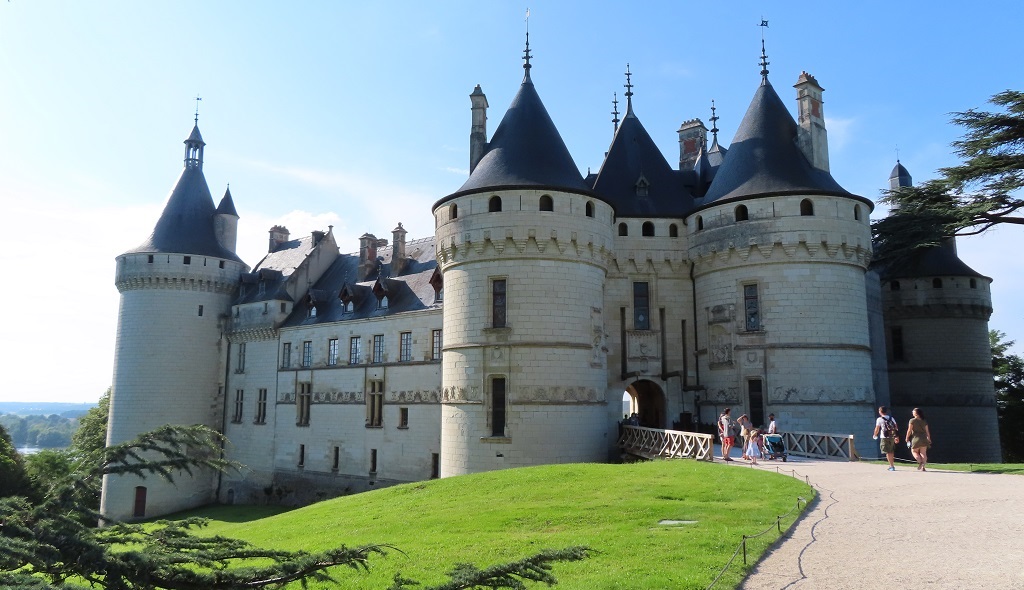 People usually come to Chaumont-sur-Loire in order to visit the gardens, wich belong to the most beautiful gardens of the region. But skipping the château's visit would be a real mistake : a visit of Chaumont-sur-Loire is always a nice surprise for all lovers of contemporary art and architecture of the first French Renaissance. A well-deserved fourth place for the gardens of Chaumont-sur-Loire.
Official website : www.domaine-chaumont.fr
CHATEAU DU RIVAU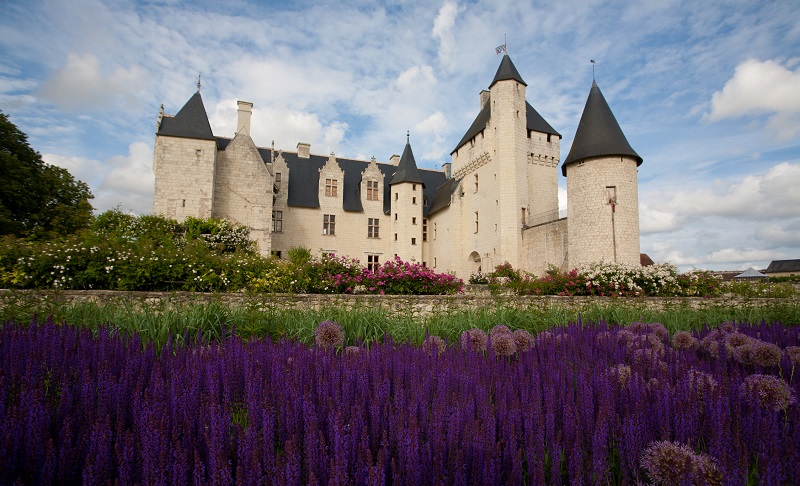 The château du Rivau has been involved for many years in major restoration campaigns of the castle and in the creation of magnificent gardens that will enchant children and adults. A visit is a must for those who prefer to go off the beaten path and for adults who kept the spirit of childhood in their heart. This château reconciles us with contemporary art.
Official website : www.chateaudurivau.com
CHATEAU DE BREZE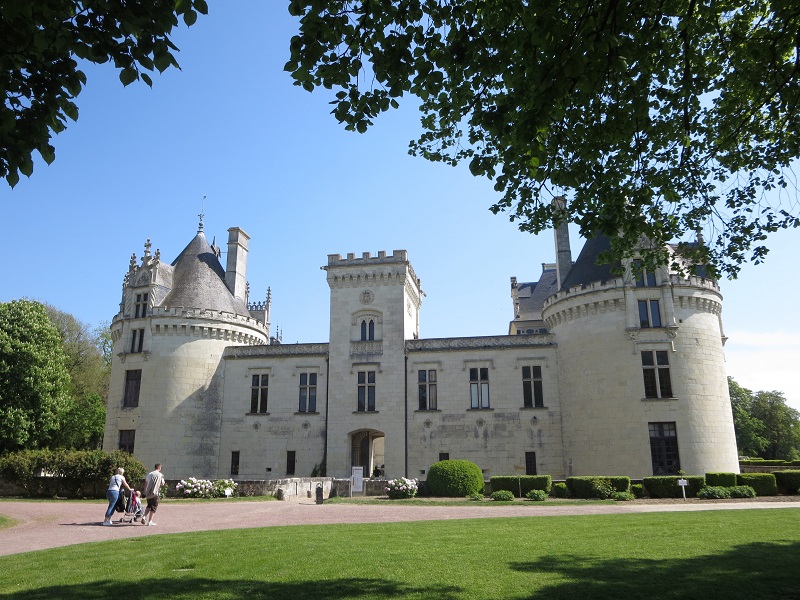 At the gates of Saumur, the extraordinary château de Brézé will surprise and enchant visitors with its astonishing architecture of a « château under a château » which opens us the doors to an underground world full of mystery. The beauty of this place is remarkable. A very unusual visit.
Official website : www.chateaudebreze.com
CHATEAU D'AZAY-LE-RIDEAU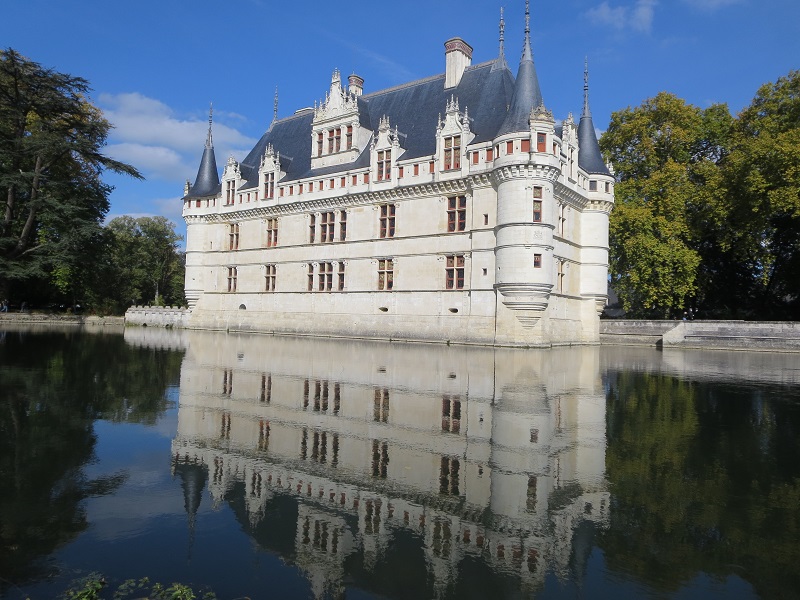 This little château, located in the heart of the Touraine region, is one of the most famous châteaux in France. The château d'Azay-le-Rideau was built on an island at the very beginning of the Renaissance. Its graceful reflection in the water of the Indre, peaceful tributary of the Loire, wonders visitors.
Official website : www.azay-le-rideau.fr
CHATEAU ROYAL D'AMBOISE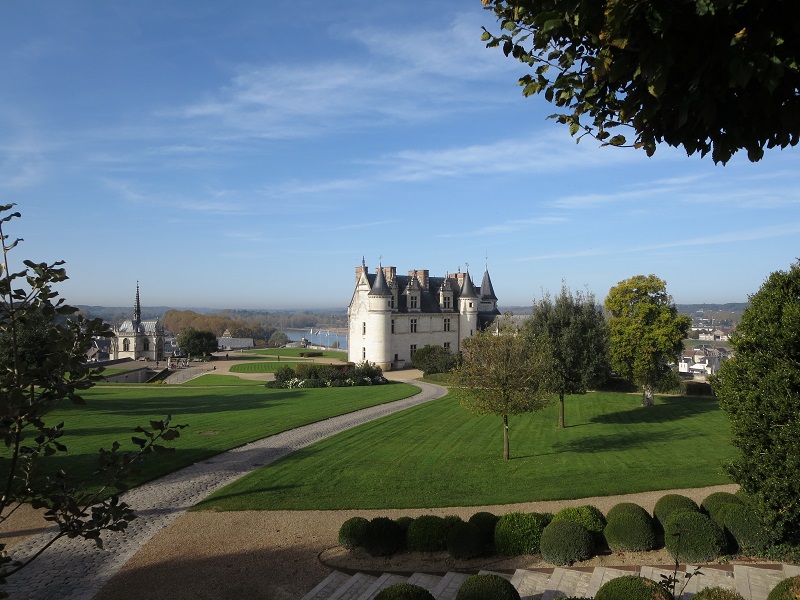 The château d'Amboise is an authentic 15th century fortress wich became a royal palace at the Renaissance time. The Saint Hubert chapel now houses the tomb of Leonardo da Vinci. Magnificent view of the Loire.
Official website : www.chateau-amboise.com
CHATEAU DE CHEVERNY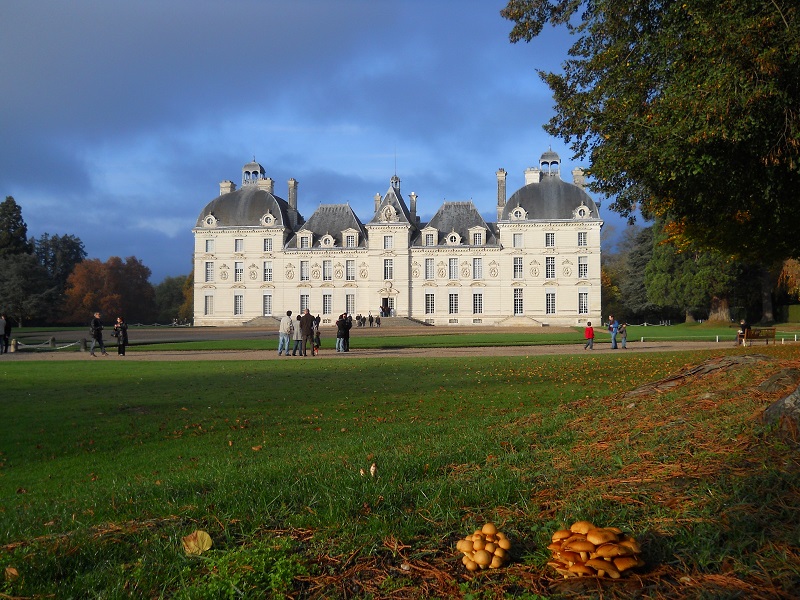 This classical style château was built after 1624 buy the Count Henri Hurault. The château de Cheverny is beautifully furnished and its interior decoration is impressive. It became world famous as it was used as a model by Hergé for his Marlinspike Hall (château de Moulinsart) in Tintin comic book.
Official website : www.chateau-cheverny.com
CHATEAU DE VILLANDRY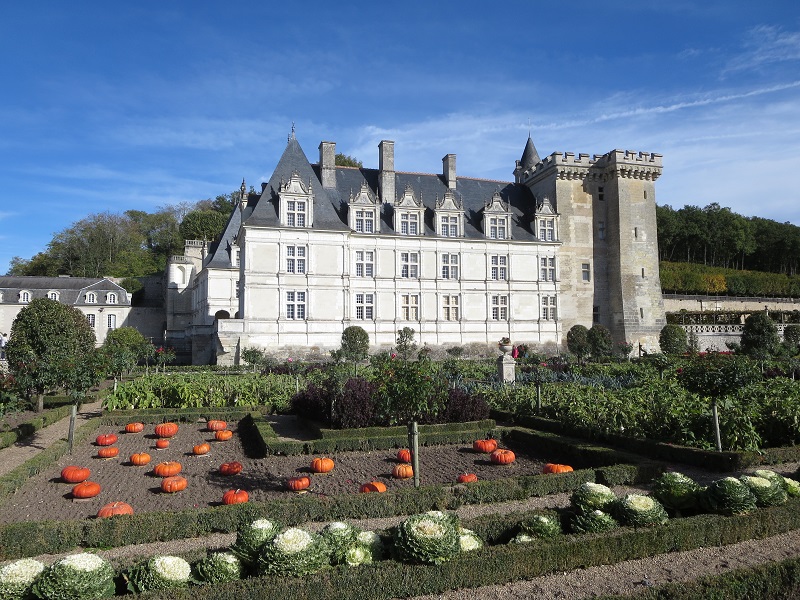 The château de Villandry and its magnificent gardens, west of Tours, are appreciated by art, architecture and nature lovers.
Official website : www.chateauvillandry.fr
CONTINUE YOUR VISIT
See the list of châteaux with more than 100 monuments open to the public.
Consult our map of Loire Valley Châteaux.
BUY YOUR TICKETS

By buying your Loire Valley Châteaux tickets online you will skip the line, save time and sometimes money.