Château de Chambord - Loire Valley
CHATEAUX OF THE LOIRE | CHATEAUX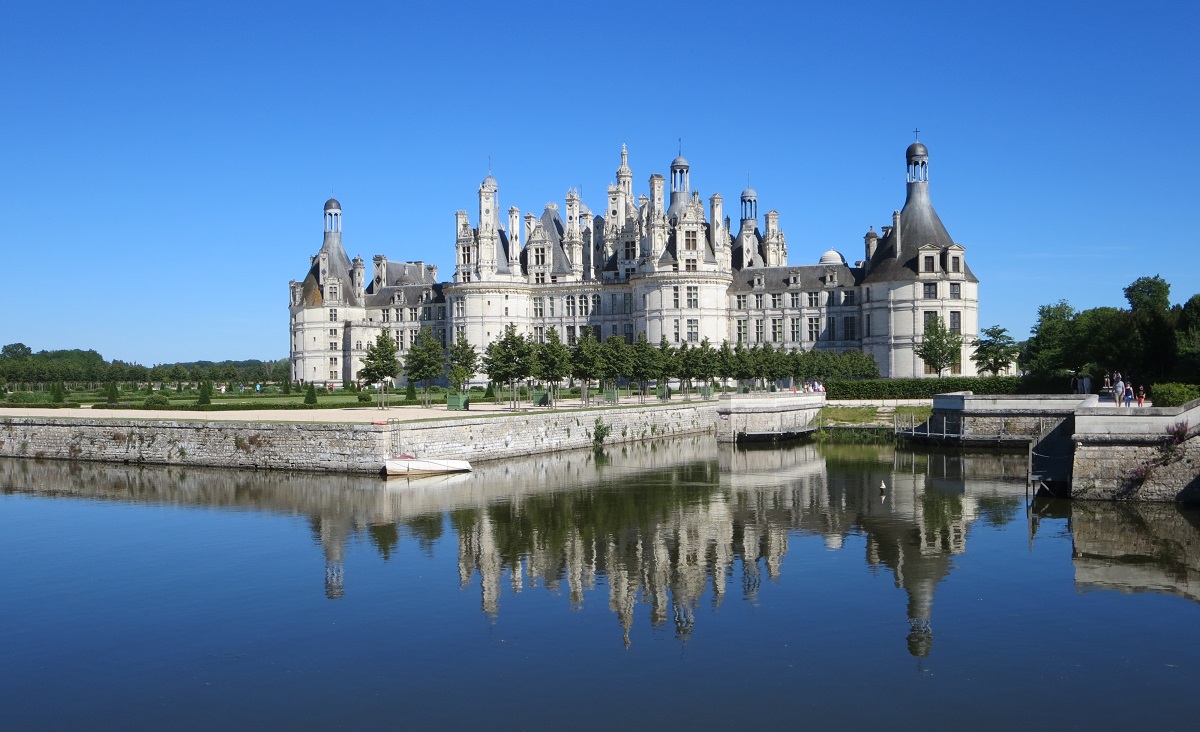 Chambord : the dream of Francis I and Leonardo da Vinci came true
Domaine national de Chambord 41250 CHAMBORD FRANCE - Tel. : +33 2 54 50 40 00 - Fax : +33 2 54 20 34 69 - Email : info@chambord.org
Website : www.chambord.org
Buy your tickets now and skip the line for the visit of Chambord.
Our ranking : the château de Chambord is ranked in 2nd position in the TOP 10 of the best Loire Valley Châteaux.
Opening times : open all year round, closed on the 1st of January, 25th of December and 27th of November.
The château de Chambord is world-famous. Known as "the greatest château in Loire Valley" with 426 rooms and 282 fireplaces.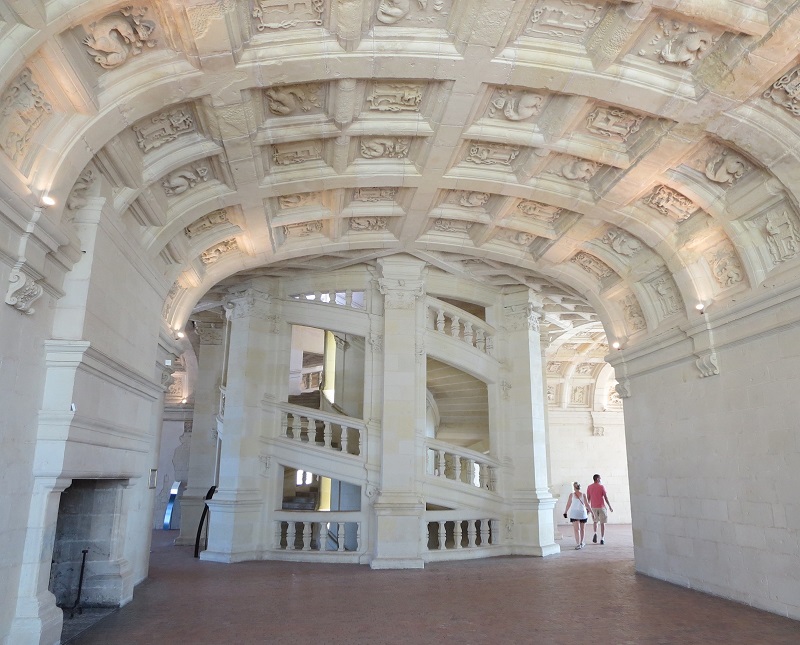 The staircase of Chambord
Not to be missed: the amazing architecture, the extraordinary double spiral staircase and the magnificent terraces with a very nice view. The park surrounding the château has the same area as Inner Paris, with almost 5440 hectares.
Our advice : if an english-speaking guide is available when you arrive, do not hesitate to ask for a guided tour. Chambord is a real maze !
Useful leaflet with maps (for free) at the entrance in every language.
Your budget : the parking is not free (6 euros for a car). Do not forget to pay before leaving and don't loose your ticket, if you want to avoid stress.
Continue your visit
See the list of châteaux with more than 100 monuments open to the public.
Consult our selection of the most beautiful châteaux of the Loire Valley.
Excursions from Paris

Book your excursion from Paris to the Loire Valley by coach, choose your favourite day tour.
Book your tickets

By buying your Loire Valley Châteaux tickets online you will skip the line, save time and sometimes money.
Additional information

See our pictures of Chambord Château.