Chambord castle
CHATEAUX OF THE LOIRE | CHATEAUX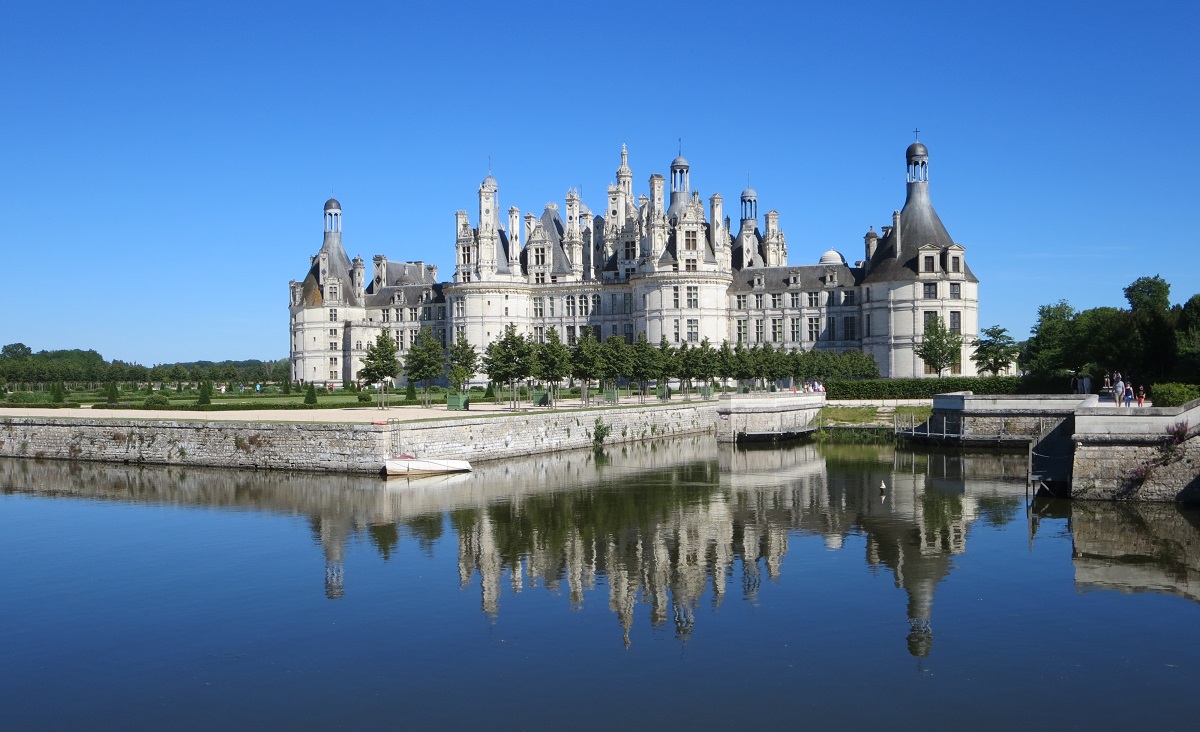 Chambord : the dream of Francis I and Leonardo da Vinci came true
Domaine national de Chambord 41250 CHAMBORD FRANCE
Tel. : +33 2 54 50 40 00 - Fax : +33 2 54 20 34 69 - Email : info@chambord.org - Website : www.chambord.org
Opening times : open all year round, closed on the 1st of January and 25th of December.
The château de Chambord is world-famous. Known as "the greatest château in Loire valley" with 426 rooms and 282 fireplaces !

Not to be missed: the amazing architecture, the extraordinary double spiral staircase and the magnificent terraces with a very nice view. The park surrounding the château has the same area as Inner Paris, with almost 5440 hectares.

Our advice : if an english-speaking guide is available when you arrive, do not hesitate to ask for a guided tour. Chambord is a real maze !
Useful leaflet with maps (for free) at the entrance in every language.

Your budget : the parking is not free (4 euros for a car). Do not forget to pay before leaving and don't loose your ticket, if you want to avoid stress.
Additional information

Our pictures of Chambord Château.