Goulaine Castle
CHATEAUX-DE-LA-LOIRE.FR | CHATEAUX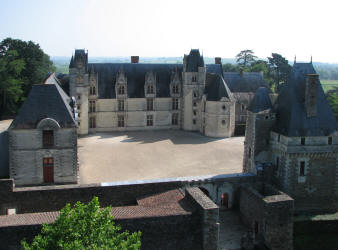 The Castle of Goulaine
Château de Goulaine 44115 HAUTE GOULAINE FRANCE
Tel : +33 2 40 54 91 42 - Website : http://www.chateaudegoulaine.fr
Opening period : please visit the official website for further information about opening period in low season. Open all year round for groups.

Our guide's opinion :

The château of Goulaine is located 10 km from the city of Nantes. The guided tours will tell you one thousand years of French history.
Additional information

Are you looking for "off the beaten track holidays" ?
The château de Goulaine belongs to the unsual ("insolites") tours, for tourists who would prefer to go off the beaten path !